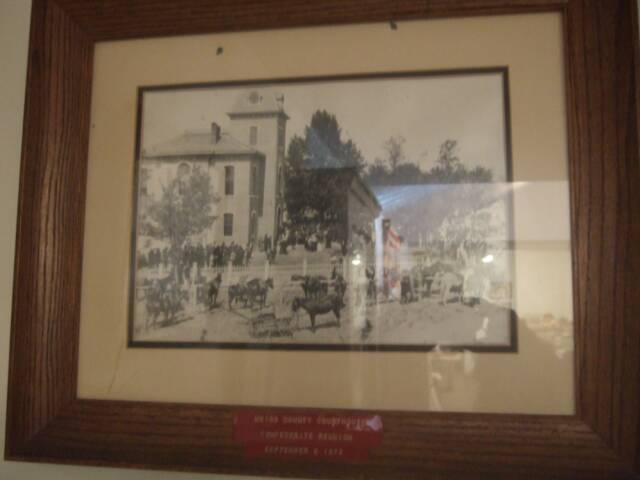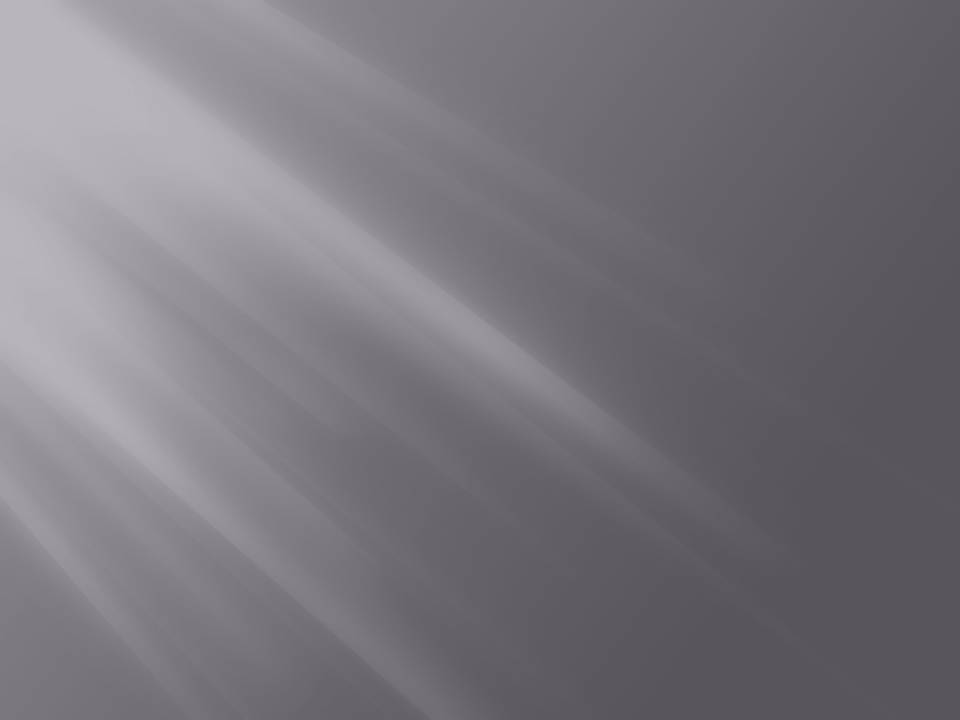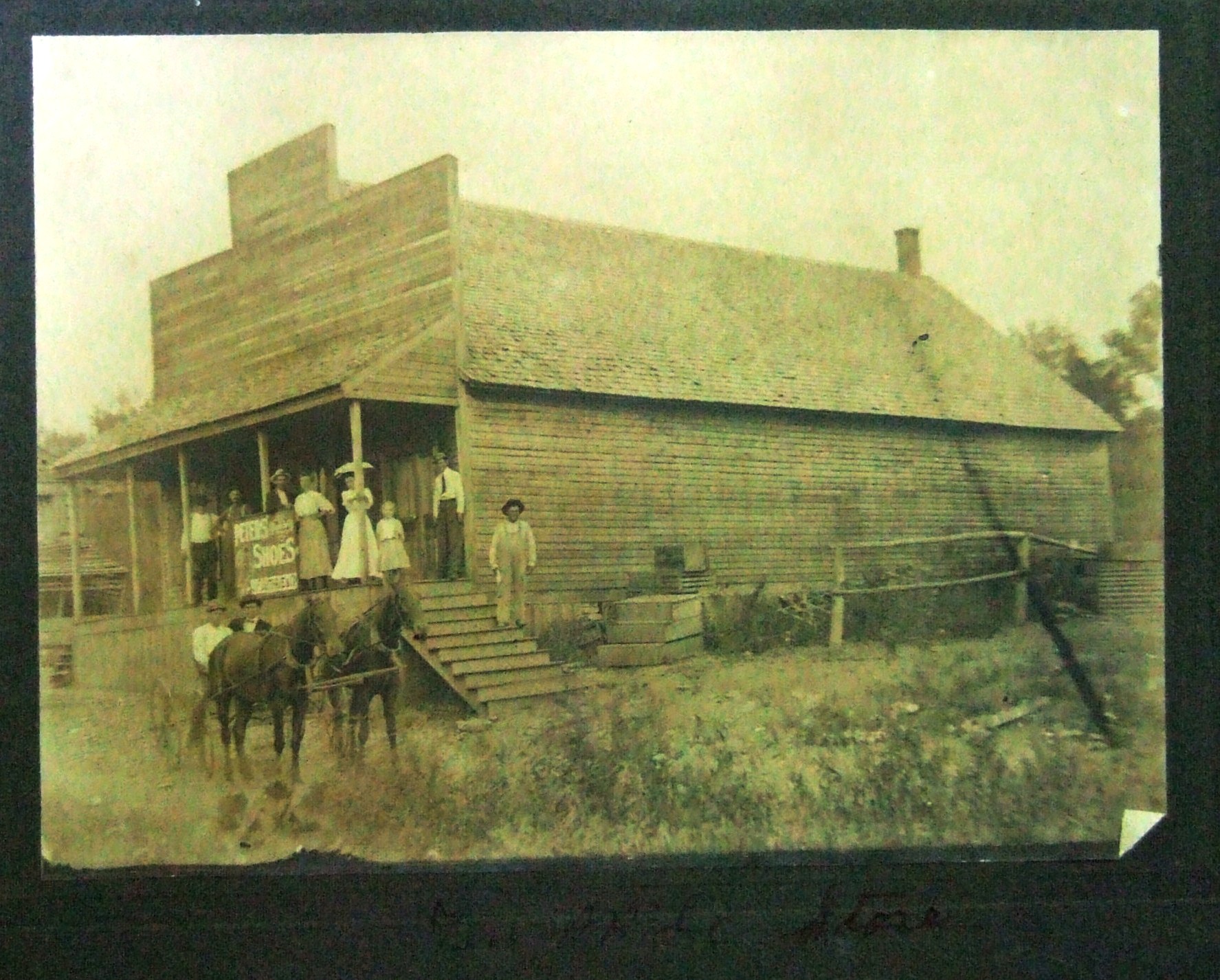 Ten Mile Stand

Meigs Co, Tennessee

Ten Mile Stand got it's name from the Stand (Store) pictured below.  Some say it got it's name from the river that is about ten miles long.  I doubt it, as some of the oldest residents in town remember it was called Ten Mile Stand, now shortened to just Ten Mile.  Sub communities have strange names like "Surprise" , "Regret", " Blackwell Springs and Corner".

Einstein said the arrow of time flies in only one direction.  Faulkner, being from Mississippi, understood the matter differently.  He said the past is never dead; it's not even past.  All of us labor in webs spun long before we were born, webs of heredity and environment, of desire and consequence, of history and eternity.  Haunted by wrong turns and roads not taken, we pursue images perceived as new but whose provenance dates to the dim dramas of childhood which are themselves but ripples of consequence echoing down the generations.  The quotidian demands of life distract from this resonance of images and events, but some of us feel it always.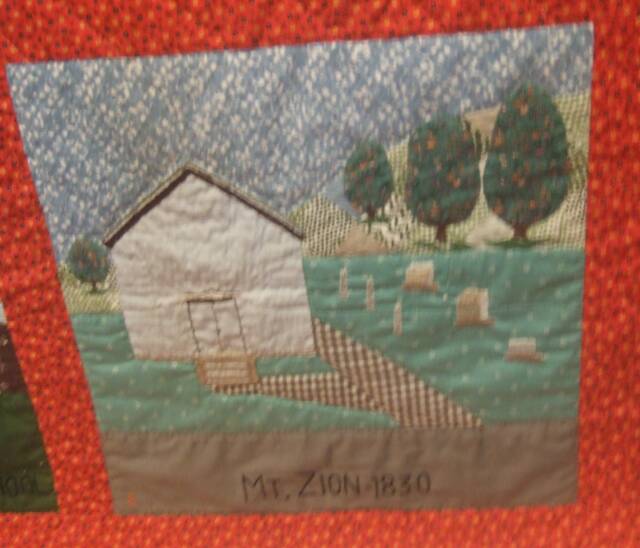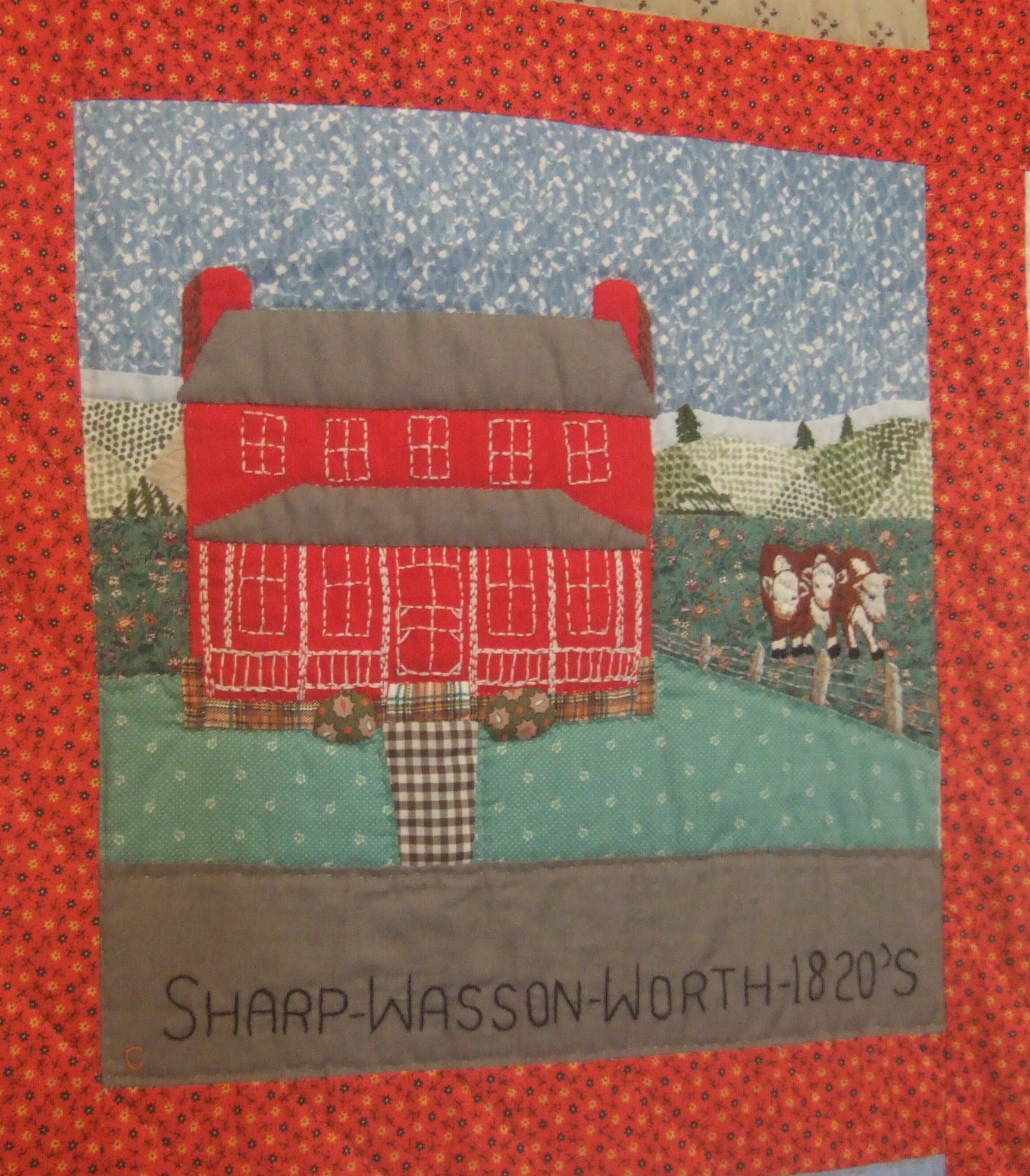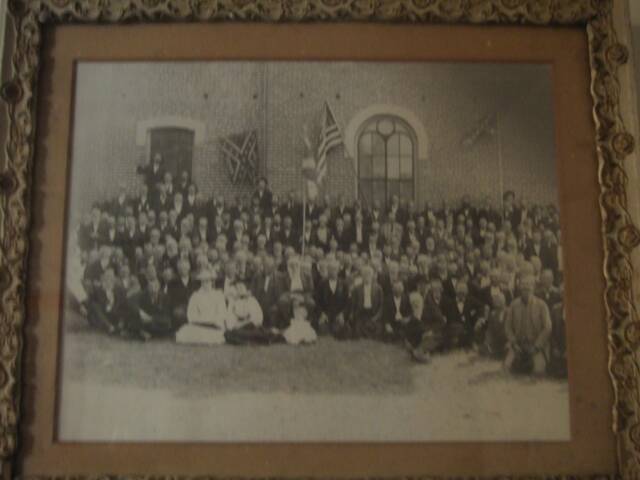 Meigs Co Courthouse-Decatur

Civil War Reunion abt 1878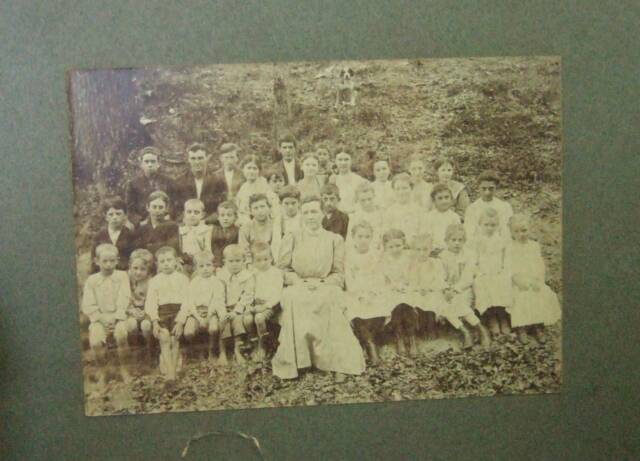 Amanday's School at the Iron Bridge, Ten Mile, TN

from Edna Shearrman's collection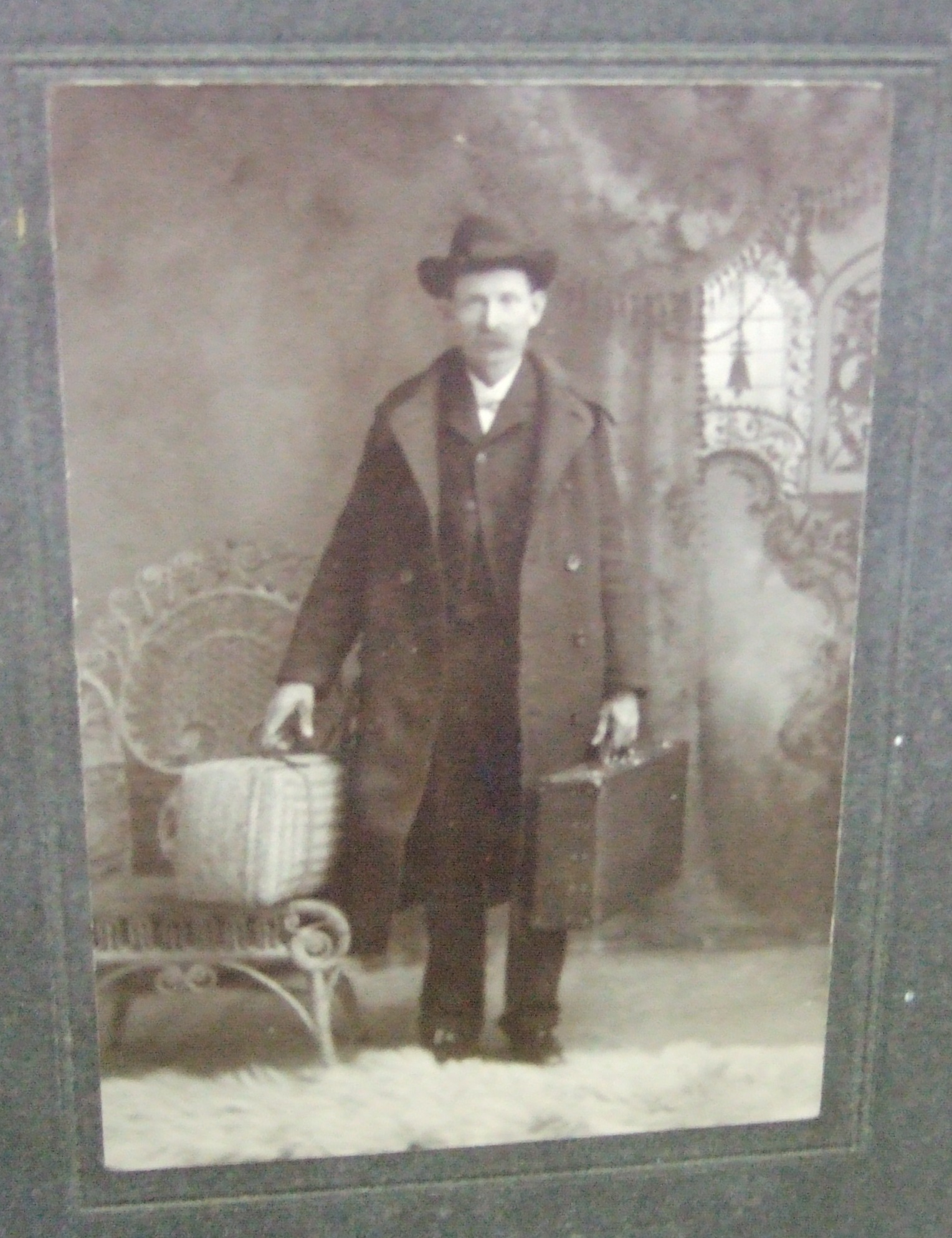 Jim Foster

from Edna Shearrman's collection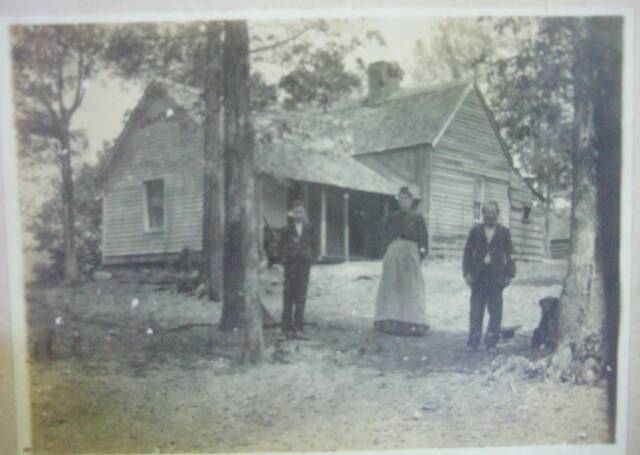 Alf Humphreys family

from Edna Shearrman's collection

Maude Cooper (center) and Mag and Amanda Buttram

from Edna Shearrman's collection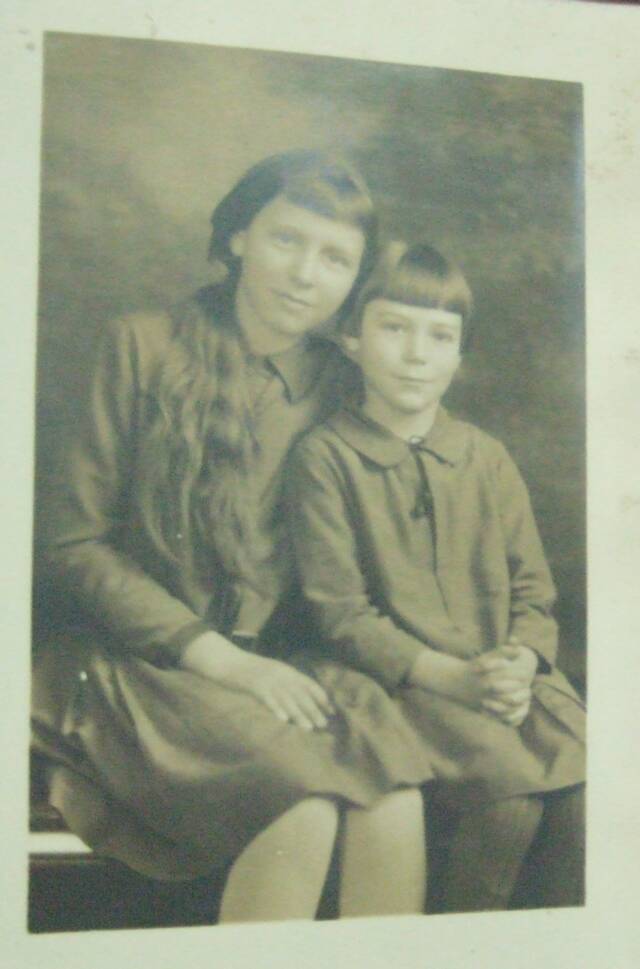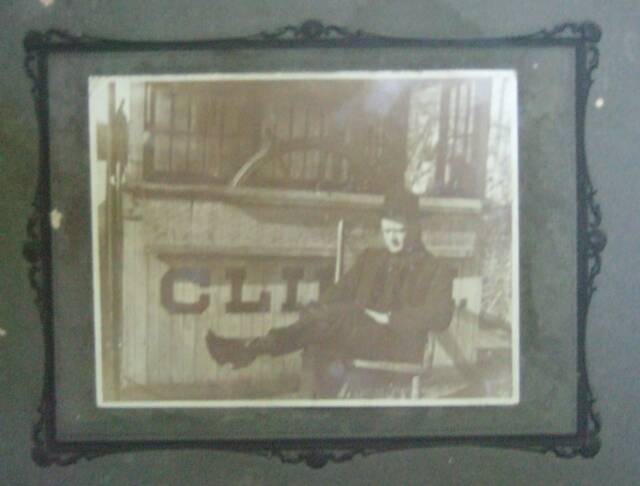 John asleep at the wheel

from Edna Shearrman's collection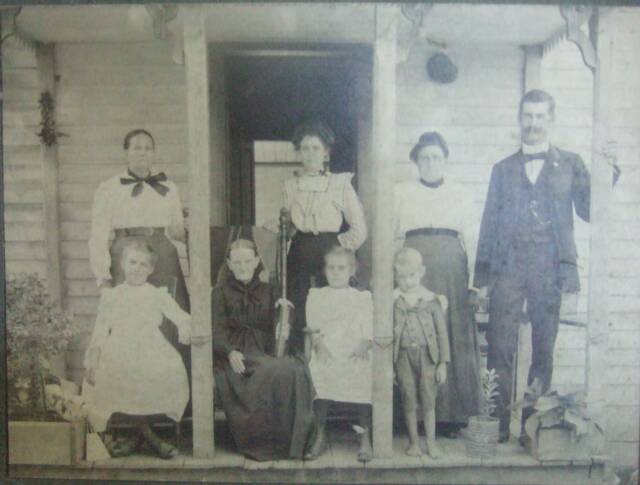 Carrol Family

from Edna Shearrman's collection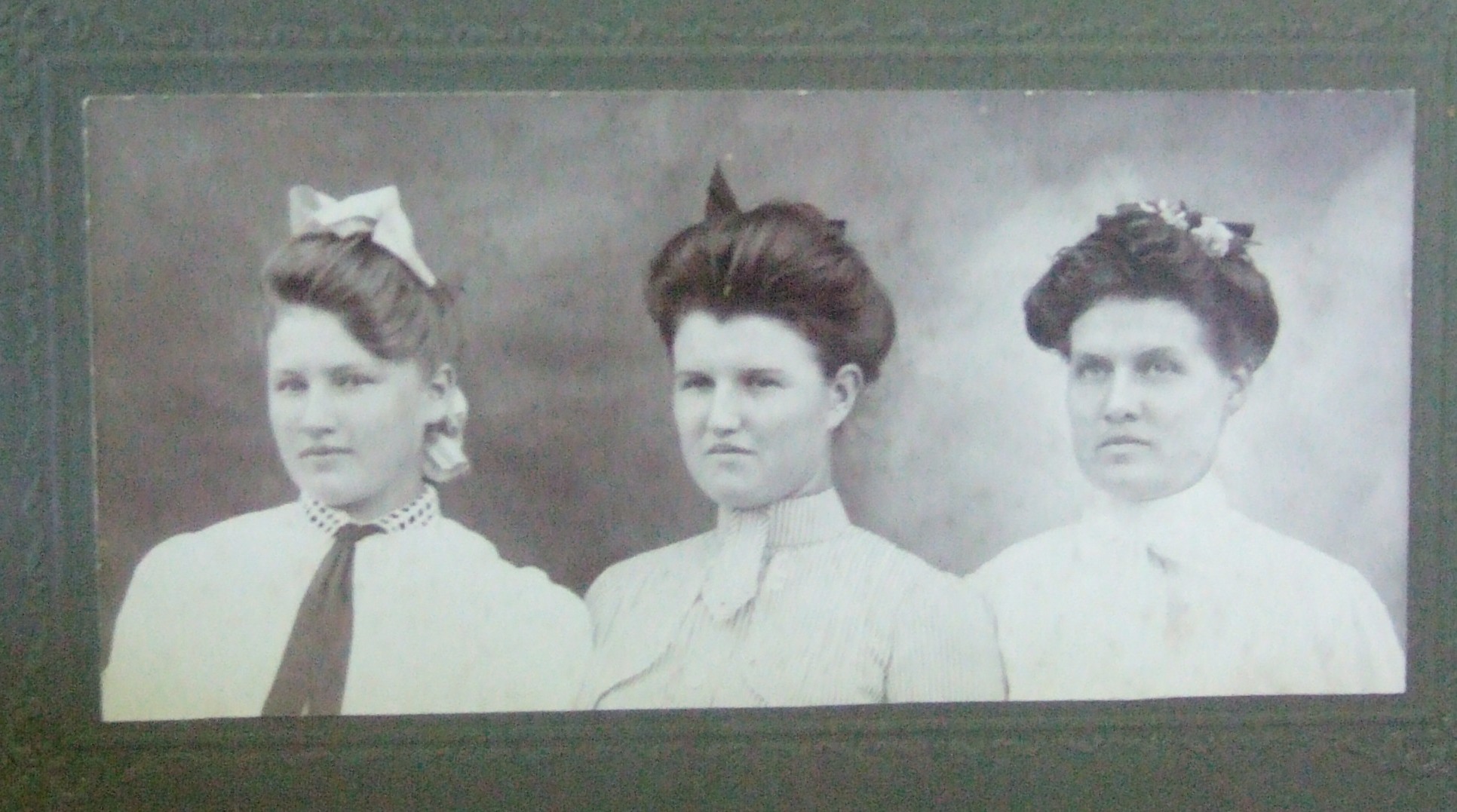 Nettie Woody, Amanda Sherman, Hattie Walker

from Edna Shearrman's collection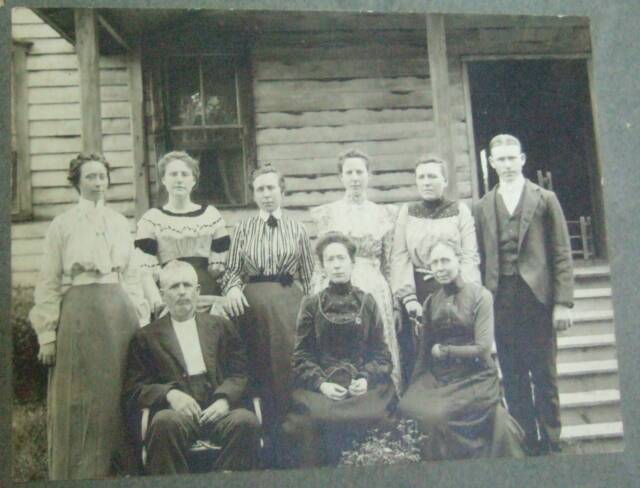 The Griffith Family about 1895

Front LT-RT James T Griffith, Ocea, Amanda Foster

Back row Neta, Ethel, Sallie, Maggie, Amanda & Will Griffith

From Edna Shearman's Collection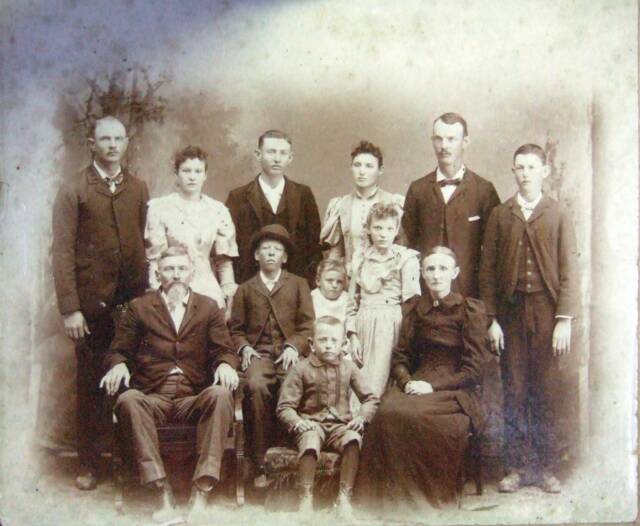 Watson Family Sweetwater, TN

Edna Shearman's Collection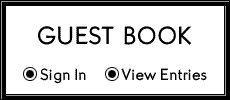 Miss Edna and sister Anna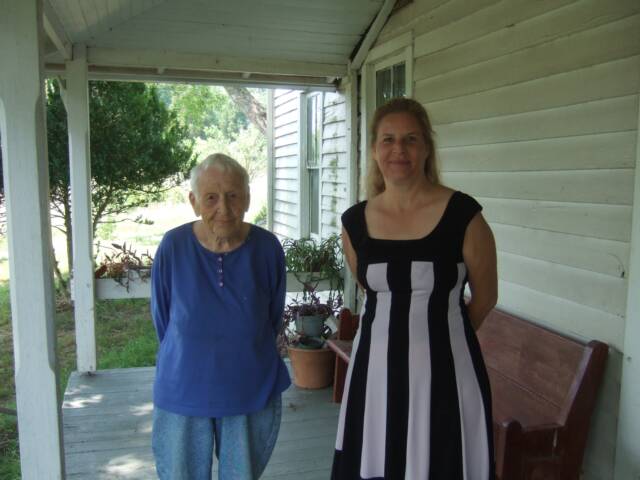 Miss Enda & Joyce June 2011

Quilt displayed at the Meigs Co Hist Museum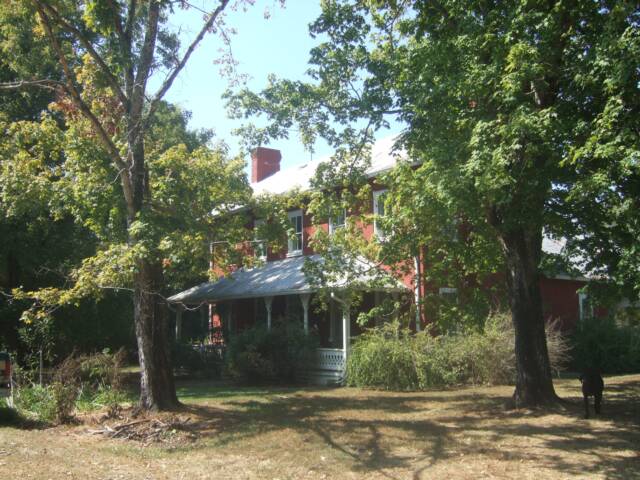 Sharp House, Ten Mile, Tn

by Joyce Knaepen 2011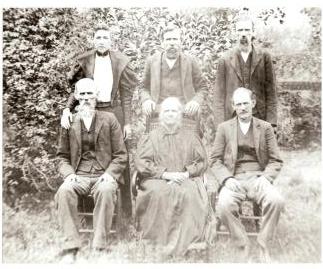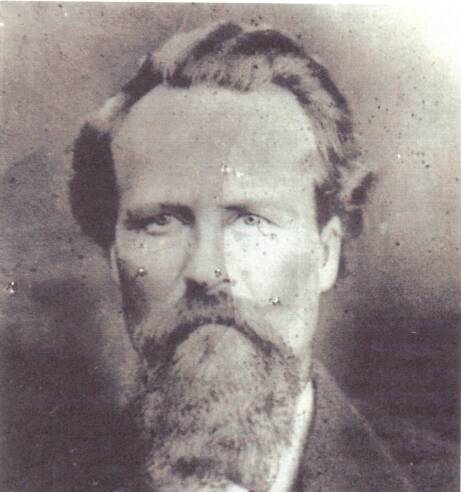 Front Row: Lindsey Matthews, Martha Jane Blackwell, Wm Cash or L Matthew ?

Back Row: Jennie Cash, Hiram Wattenbarger, Robert Talton Matthews?

William N Cash Sr. 1837-1908  Martha Jane Blackwell-Cash-Mathews' 1st husband of Ten Mile, TN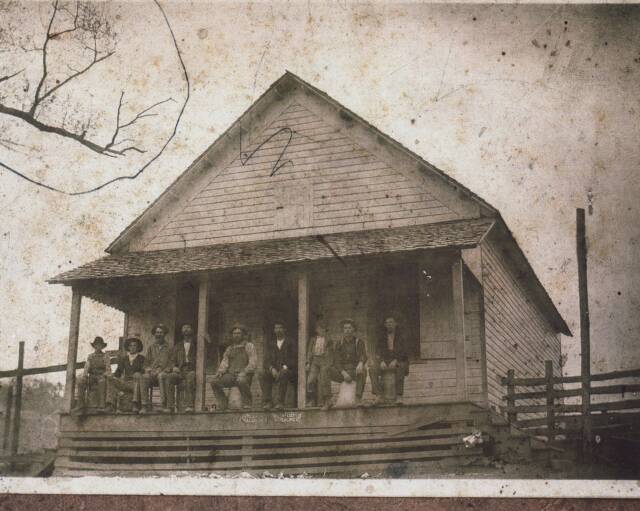 Swafford Store Ten Mile, TN

Meigs Co Hist Museum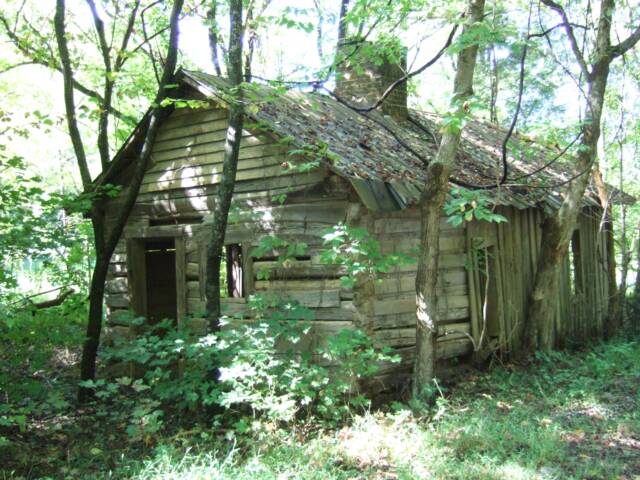 Newton Rd Cabin

By Joyce Knaepen 2009

Meigs Co Courthouse Civil War Reunion 1878

Please add a comment to our guest book below..  No tracking or fees involved.

Feel free to add your family pictures, stories or corrections

Ten Mile Stand Store

from Mrs. Enda Shearman abt 1890

by Joyce Knaepen 6/2011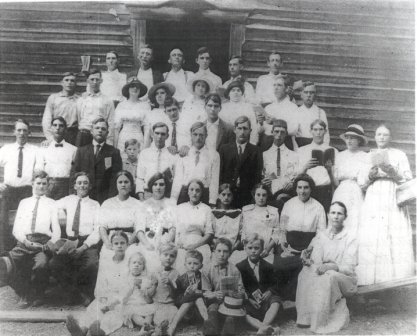 Mt. Zion Congregation about 1906

First Row: LT to RT

Nora Cavett, Ethel Cavett, Mattie Cavett, Alen Jones, Oscar Wattenbarger, Jim Cavett, Mrs. James Cavett Sr.

Second Row:

Neil Jones, Bea Neuman, Betty Cavett, Bobby Cooper, Flora Carrett, Lees Cavett, Ethel Wattenbarger (last member of the church, who closed the church about 1938 after the Ned & Sally Blackwell died, 2nd to last memebers of the church), Mrs. Jim Wattenbarger (Rhoda).

Third Row:

Fletcher Fitch, Hugh Wattenbarger,  Bill Carrett, Oscar Ball, Jess Cooper, Carl Cavett, Sam Carrett, John Grant, Fred Wattenbarger, Mae Murray, Mrs. Tom Fitch,

Fourth Row:

Lee Housley, Frank Cooper

Fith Row:

Tom Barner, George Ball, Susie Thompson, Pearl Allen, Minnie Thompson, Sarah Thompson, Elish Thompson, Joe Cooper

Sixth Row:

James Wattenbarger, Gid Baldwin, James Cavett, Fred Gallant, Jess Neuman, Tom Fitch.

From Pat Ingram's collection

Insert Amanda Brandon's - Redmond's quilt.

Quilt displayed at the Meigs Co Hist Museum

Mt Zion Church  1830

Ten Mile, TN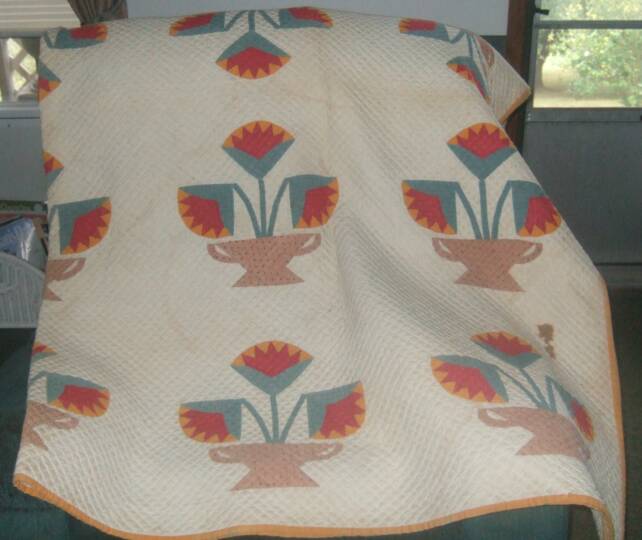 Amanda Brandon-Redmon's Quilt about 1860